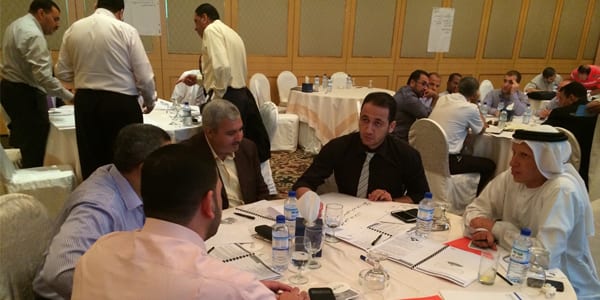 ASK implemented "Managing Students' Behavior in Abu Dhabi Schools Program" for the Department of Education and Knowledge (ADEK) in Abu Dhabi, Al Ain and Al Dhafra in the UAE. The goal of this project was to provide a comprehensive capacity building program that empowers school behavior teams' including social workers, educators, and school members' ability to manage and correct students' problematic and unacceptable behavior.
"Managing Students' Behavior Program" was designed and developed based on ADEK's policies and requirements, including but not limited to ADEK's Guidelines for Managing Student Behavior, in addition to international best practices, and ASK's expertise in the field of Positive Behavior Intervention and Supports System (PBIS).
The program was successful in solving problematic and unpleasant student behavior which reflected positively on the outcome of teaching and overall quality of education. The program empowered members of the school behavior team in terms of identifying the causes and triggers of problematic and unacceptable behavior. Furthermore, it enabled obtaining the required knowledge, appropriate skills, and techniques to create interventions that support the development of students' positive behavior, ultimately improving the learning environment in ADEK schools.